PMS Music Disneyland Trip (Student)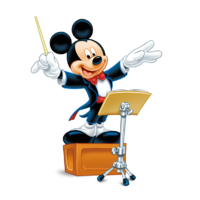 PMS Music Boosters fund to collect donations for PMS Band, Choir, Orchestra and Jazz trip to Disneyland in March 2020.
The trip cost per student is $600 ($618 online). The suggested donation schedule is three payments of $200 ($206 online) by 10/11, 12/6 and 2/14.
All donations are voluntary.
Your donation is tax-deductible to the full extent provided by law. No goods or services were provided in exchange for your contribution. PMS Music Boosters is a 501(c)(3) nonprofit organization Tax ID: 83-4435979